The Adriatic Ionian Euroregion has been invited to the event "Delivering EUSAIR'S Implementation" in the European Parliament, that will be held on 8th November 2017 in Brussels.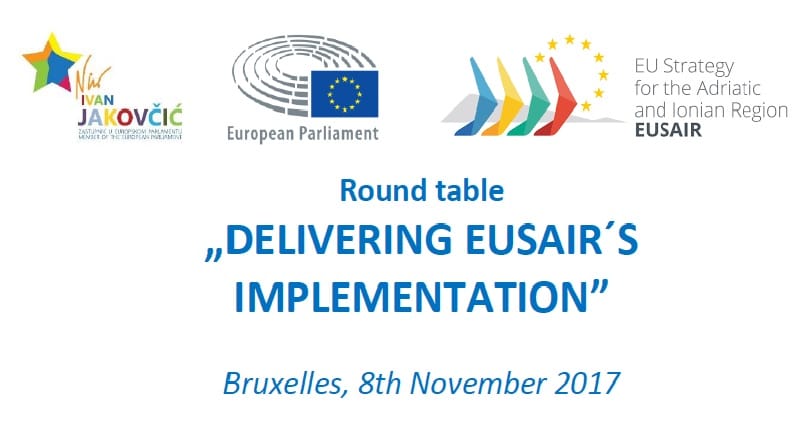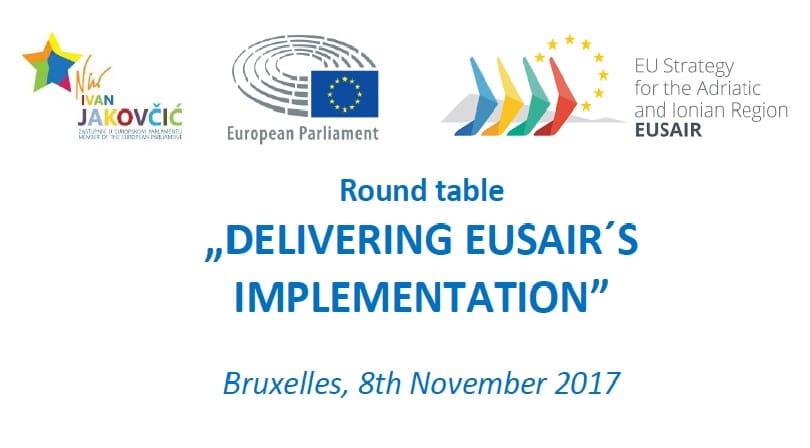 The initiative is promoted by the Member of the European Parliament and former president of the Euroregion Ivan Jakovcic. The event is aimed at establishing an informal group of the European Parliament named Friends of EUSAIR.
Furthermore the Adriatic Ionian Euroregion together with CPMR (Conference of Peripheral Maritime Regions) the Adriatic and Ionian Forum of the Cities, Universities and Chambers of Commerce will present the joint initiative called AI-NURECC, a platform for promoting structured dialogue and more effective cooperation among key Adriatic-Ionian stakeholders. The networks have decided to pool their knowledge and expertise to set-up this initiative for the sound implementation of the strategy with an effective multi-actor and multi-level governance approach.