VICE PRESIDENT VICARIUS, Marco MARSILIO

President of Abruzzo Region (Italy)
---
BIOGRAPHY
Born on 17 February 1968 in Rome, Marco Marsilio is the President of Abruzzo since 23 February 2019. He has degree in Philosophy at the Sapienza University of Rome. Marco Marsilio was elected to the city council of Rome from 1997 to 2008 for 3 consecutive terms (1997–2001, 2001–2006, 2006–2008). In 2018 Marsilio was elected as member of the Italian Parliament. At the end of 2018, the Italian Party Fratelli d'Italia proposed Marsiglio as candidate for the Presidency of Abruzzo Region. His candidacy gained the support of the entire centre-right coalition, leading to his victory in 2019 regional election.
VICE PRESIDENT, Aldrin DALIPI
Regional Council of Tirana (Albania)
---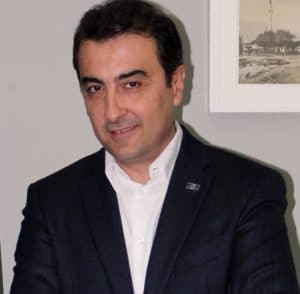 BIOGRAPHY
Aldrin Dalipi was born in October 3rd 1970 in Vlora, Albania and lives in the capital of the country, Tirana. Since 2015 and on Mr. Dalipi is the President of Tirana Regional Council, and since 2013 Chair of Tirana's Municipal Council. He has been the chair of the Socialist Party's group in Tirana's Municipal Council from 2011-2013. In the period 2002 – 2005 has served as the spoke person of the Albanian Government and the Albanian Prime minister; during the years 2000-2002 has been the Communication and International Relations of the Central Election Commission of Albania.