19 February 2019. The Vice President of the Euroregion and President of Tirana Regional Council Mr. Aldrin Dalipi welcomed in a meeting Ms. Sanja Bujas Juraga, the Ambassador of the Republic of Croatia in Albania.
During the meeting, it was discussed the concrete cooperation with the Croatian Regions in the framework of the Adriatic Ionian Euroregion and the steps been taken so far at the central level with Albania and Croatia, and in particular the role of the President Mr. Nikola Dobroslavic in supporting the Albanian regions as an important moment in the European integration process.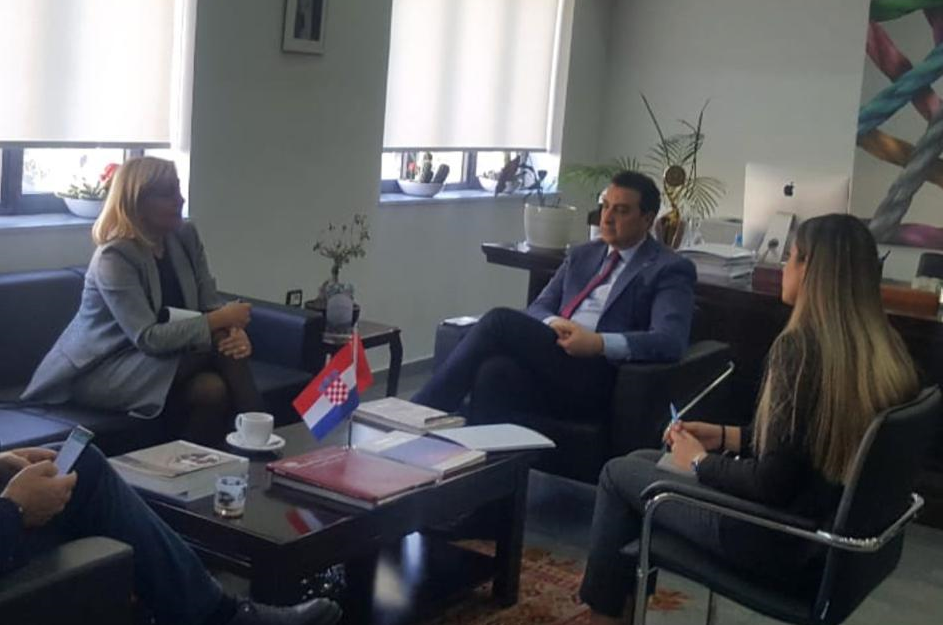 The Ambassador appreciated that important steps have been taken between our two countries and regions and it is necessary that at this cooperation the economic level could be added as well.
The President Dalipi proposed during the meeting that it would be of interest to the project for a Professional Adriatic Ionian School in the field of tourism and services that would help exchange experiences and increase the quality of young people.
Also Mr. Dalipi mentioned the upcoming events of the Adriatic Ionian Euroregion's agenda.
The meeting was characterized with a friendly and open spirit where it was a discussion for the upcoming elections in the European Parliament.