6 July 2023 from 10:00 to 12:00 CET. On-line only.
The webinar "Strengthening Governance for an innovative sustainable mediterranean economy" is the launch event of Interreg Euro-MED Mission: Innovative Sustainable Economy.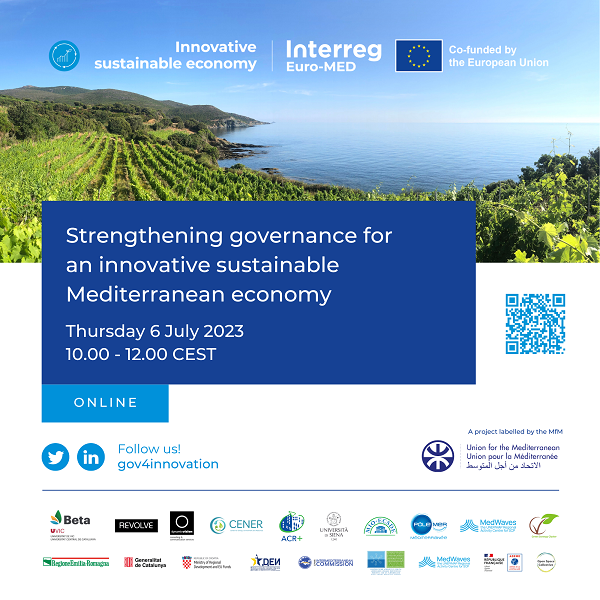 The webinar will introduce the two governance projects Community4Innovation and Dialogue4Innovation financed by Interreg Euro-Med Programme. The Adriatic Ionian Euroregion is involved in Dialogue4Innovation as project partner, together with Emilia Romagna Region and other Mediterranean players.
Dialogue4Innovation has officially started on 1st of January, the partners have been working in these months, together with the Thematic Community Project, to set the scene for this new adventure that will last until 2029 and the online event will be the occasion to illustrate in more detail the projects approach and scheduled activities and to start exchanges on possible collaboration.
To know more: