Following the announcement of a new strategy for EU enlargement, the President of European Commission Jean-Claude Juncker is on tour in the Western Balkans, together with EU High Representative for Foreign Policy and Security, Federica Mogherini and EU Enlargement Commissioner Johannes Khan.
The EU delegation will meet in five days the governments of Albania, Bosnian Herzegovina, Montenegro, Serbia, Kossovo and Former Yugoslav Republic Of Macedonia. Juncker's tour will end on March 1st in Sofia, where, at the invitation of Prime Minister Boyko Borisov, he will attend dinner with the heads of the six Western Balkan countries.
The Juncker's common message will be the same for all countries: Keep reforming and we will keep supporting your European future.
Yesterday, the three were in Serbia, where they called on Belgrade to improve relations with Kosovo on the road to membership. All press events throughout the visit will be covered by EbS
Meeting in Tirana, Albania with Prime Minister Edi Rama (photo by European Commission)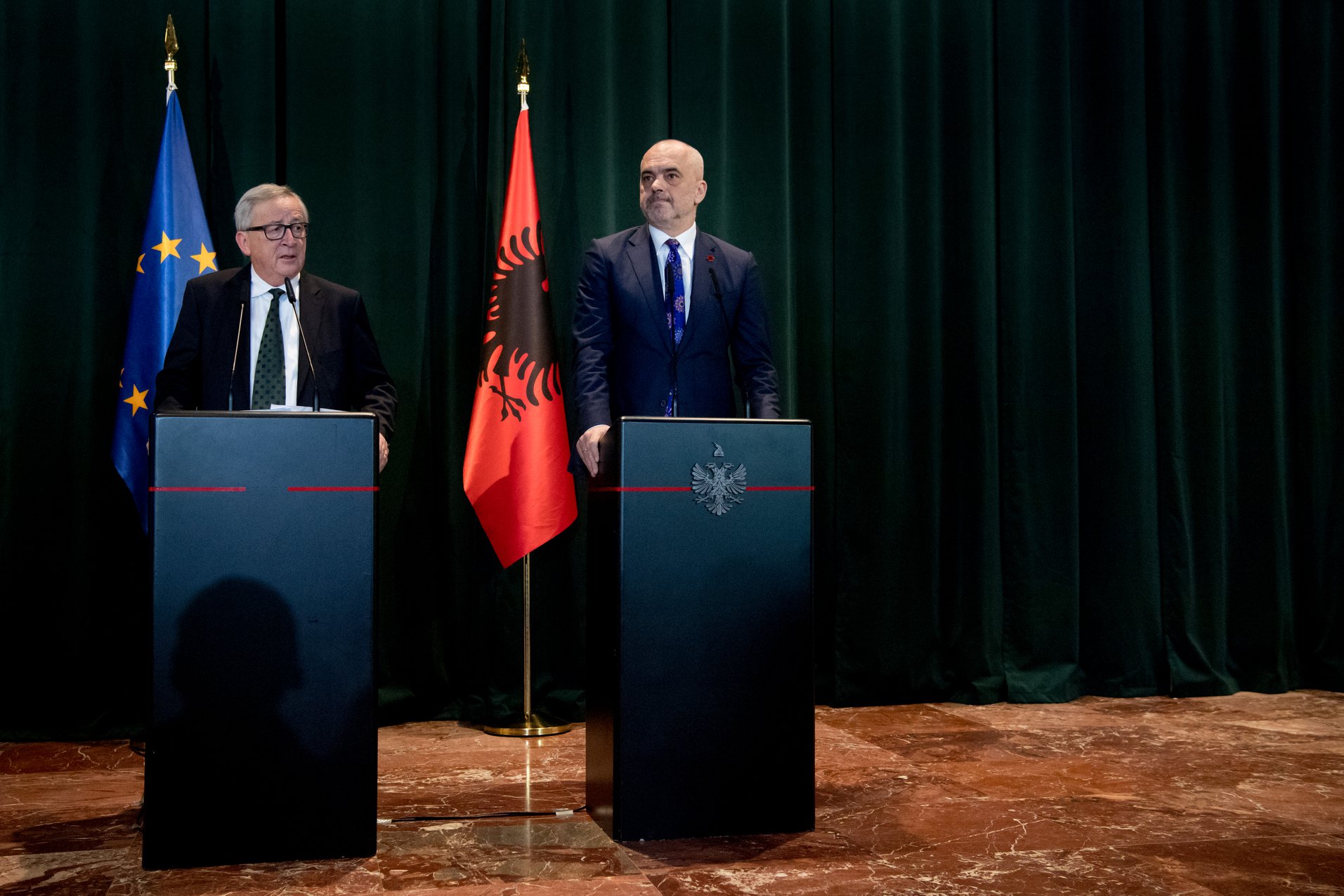 President Jean-Claude Juncker meeting Prime Minister Zoran Zaev in Skopje (photo by European Commission)