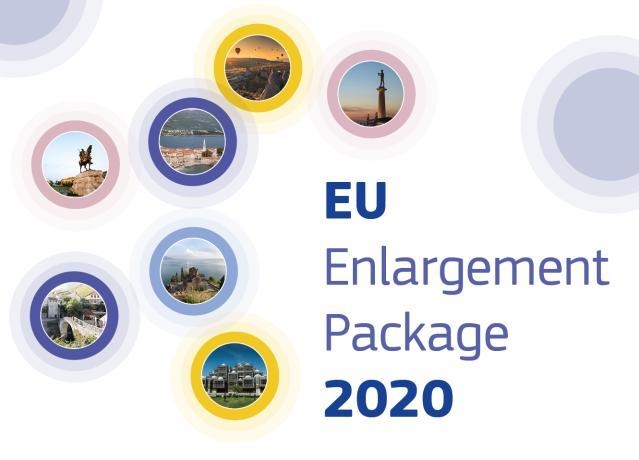 AIE President Nikola DOBROSLAVIĆ, as rapporteur of the Committee of the Regions and Chair of the CoR's Working Group for the Western Balkans, is preparing a new opinion on the Enlargement Package 2020, scheduled for adoption at the CoR Plenary Session on 5-7 May 2021.
After the adoption of the opinion on Local Democracy Challenges in the Western Balkans in 2020, Nicola DOBROSLAVIĆ, Prefect of Dubrovnik-Neretva Region, is continuing his strong engagement in the CIVEX Commission in his quality of rapporteur, supporting regions and cities in having a voice in the EU enlargement process.
The draft opinion notes with great interest the European Commission's 2020 Communication on EU Enlargement Policy, the reports on candidate countries Albania, Montenegro, North Macedonia, Serbia and Turkey, and those on potential candidate countries Bosnia and Herzegovina and Kosovo, as well as the Commission's Communication on an Economic and Investment Plan for the Western Balkans;
The document provides concrete political messages, policy recommendations and country-specific observations, pointing out what should be the role of local and regional authorities in the enlargement process and in implementing the Economic and Investment Plan. The rule of law, fundamental rights and media activity are also considered as essential conditions to progress in the enlargement process of candidate and potential candidate countries.
AIE President said: "While the enlargement policy is a geostrategic investment in peace, stability, security and economic growth for the whole of the EU, local and regional authorities of enlargement countries remain key stakeholders of an open, inclusive and responsive process. It is also important to hold a series of citizens' dialogues in the Western Balkans to give citizens the opportunity to express their concerns and raise their expectations about membership to the European Union."
The draft opinion can be consulted on CoR website
Nikola Dobroslavic on CoR website