Mediterranean destinations willing to re-boost tourism sector after covid-19 in a sustainable manner and by applying circular economy principles can attend the webinar of INCIRCLE Project organized by MedCities (one of the partner of the Med Cooperation Alliance).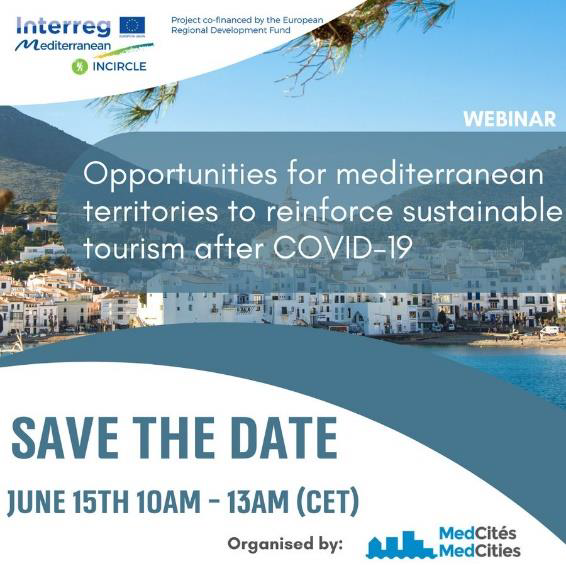 The webinar will be held on June 15th from 10.00 to 13.00 CET and it will be aimed to present the Circular Tourism tool and the Knowledge Platform produced by the project.
The webinar will introduce also the call for the potential replicating territories, an unique opportunity for regions, counties, province, groups of municipalities, metropolitan authorities, etc.
See here the CALL FOR REPLICATING TERRITORIES and the condition for applying
For attending the webinar: bit.ly/2T30BpL