L'innovazione come strumento per incoraggiare l'attrattività, la competitività e la connessione della Regione Adriatico Ionica, ed il ruolo strategico della capacity building sono i temi al centro della conferenza dal titolo "Indirizzare le Politiche di Integrazione e Sviluppo nella Macroregione Adriatico Ionica: il Toolkit Balcani 2020" che la Regione Molise ha organizzato il 25 Maggio 2015, a Campobasso, presso il Palazzo EX-GIL – Fondazione Molise Cultura – in Via Milano 15 nell'ambito del Progetto europeo di cooperazione territoriale AdriGov cofinanziato dal programma IPA Adriatic CBC 2007-2013.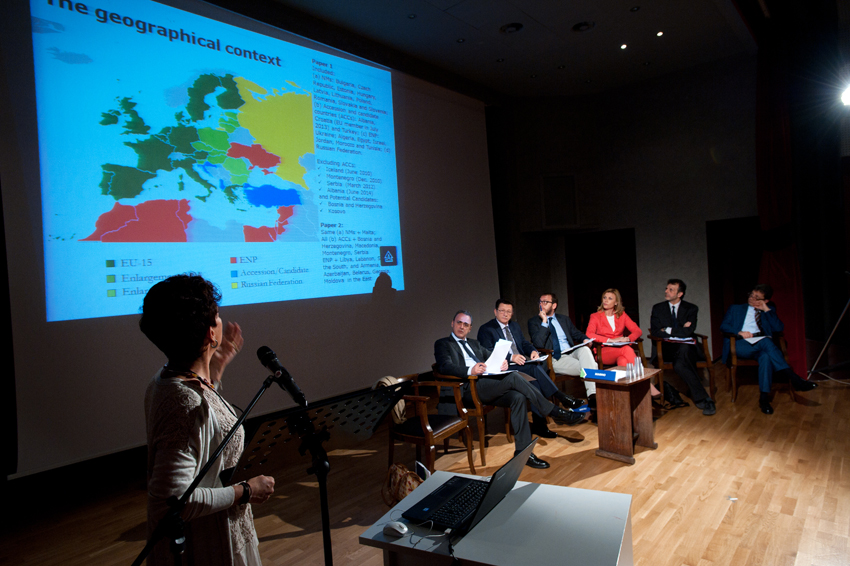 L'iniziativa ha fatto dialogare i rappresentanti di istituzioni regionali, nazionali e comunitarie, nonché esponenti del mondo accademico e imprenditoriale, su aree tematiche di reciproco interesse per i paesi del bacino adriatico-ionico, individuando best practices per affrontare al meglio le sfide trasversali poste dall'EUSAIR, la strategia macroregionale elaborata dalla Commissione Europea e approvata dal Consiglio Europeo nel 2014 che mira a creare sinergie e a favorire un coordinamento sempre maggiore tra otto paesi, molto differenti, in cui vivono circa 70 milioni di persone.
L'evento, articolato in due sessioni, ha visto nelle vesti di moderatore il segretario generale dell'EAI nonché coordinatore del progetto AdriGov Francesco Cocco e gli interventi di Simona Iammarino Direttrice del Dipartimento di Geografia e Ambiente della London School of Economics and Political Science (LSE), di Angelo Marino Capo Unità Security Research dell'Agenzia Esecutiva della Ricerca (REA) della Commissione Europea, di rappresentati di istituti e organizzazioni che operano nell'area in questione.