Secretariat and Staff
The Secretariat is a team assisting the bodies of the Euroregion. It maintains contacts with AIE members providing information and support for the cooperation activities performed by the association.
The team promotes new initiatives, new projects and funding opportunities. It provides technical expertise for EU and ETC projects for the association, as well as, for AIE members. The secretariat ensures the communication activities and the preparation of meetings and events, such as conferences, statutory meetings, seminars, project meetings and thematic commissions.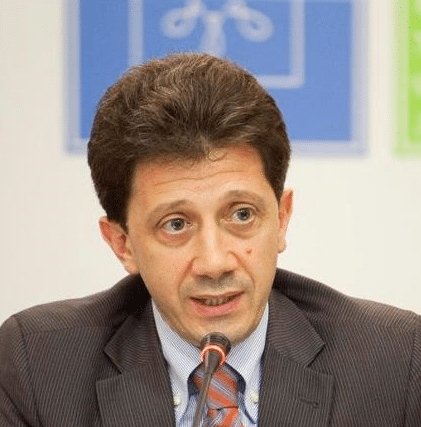 Francesco COCCO
Secretary General
e-mail: secretariat@adriaticionianeuroregion.eu
Andrea DI GIROLAMO
Senior Project Officer 
e-mail: a.digirolamo@adriaticionianeuroregion.eu
Carmela VACCARO
Senior Project Officer
email: c.vaccaro@adriaticionianeuroregion.eu
Maria Luisa ESPOSITO
Project & Research Officer
email: ml.esposito@adriaticionianeuroregion.eu
Secretariat of the Adriatic Ionian Euroregion
Via Crispi n.1e – 86100 – Campobasso, Italy
Ph.: +39 0874 19 61 470
e-mail: secretariat@adriaticionianeuroregion.eu